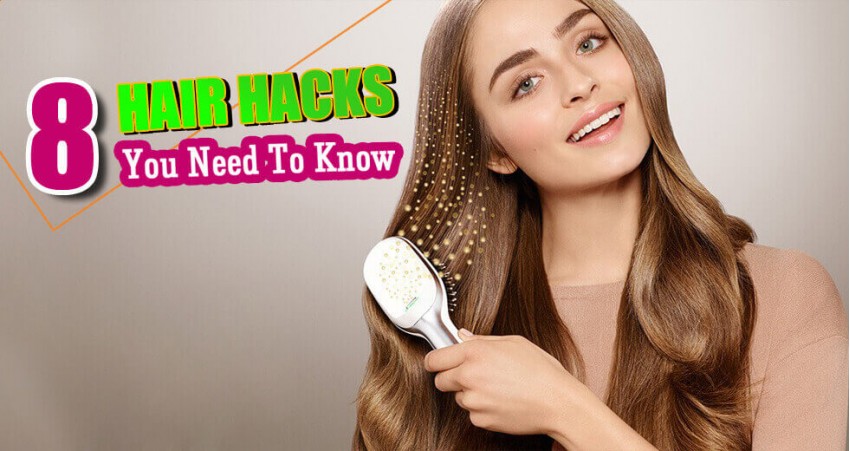 8 Hair Hacks You Need To Know!
Posted By: Karalyn Johnson
Hello Everyone! Welcome back to JC Hair Factory Blog. Today, I am going to share my favorite 8 hair hacks you need to know. I have seen a lot of people talk about the hair hacks. They are all great. But I have tried and tested most the hair hacks I could find and I promise that the follow 8 hair hacks were the right ones you are gonna need, for short hair, for long hair, for thin hair, for thick hair, etc. So stay tuned and I will show you just what they are.
a. Hack One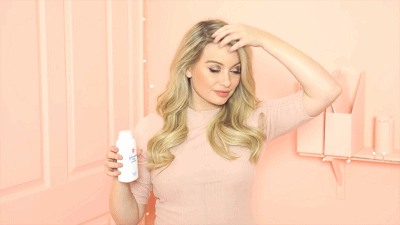 My first hack for your ladies is an oldie but it is good. It is using baby powder instead of dry shampoo. If you have got the end of your dry shampoo can and there is literally nothing else in there, then grab some baby powder; pour that on your root. And it works exactly the same way.
b. Hack Two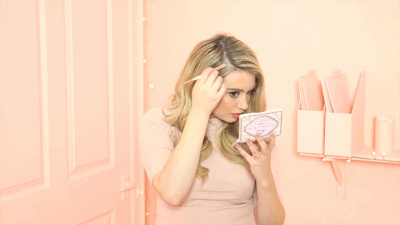 This hack is an absolute lifesaver. If your roots come through really quickly or you have highlighted hair or anything like that, all you are going to do is take an eyeshadow that is a similar shade to your hair color and fill in your roots. It's as simple as that.
c. Hack Three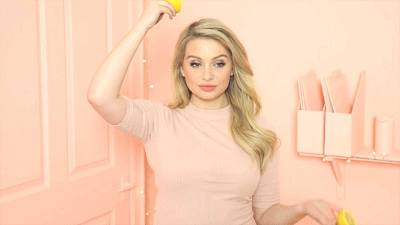 This hack is one for all blonde girls out there. It is something I learned from my mom. She used to do this all the time when she was younger. It is putting lemon juice in your hair to give yourself natural, sun-kissed highlights. It sounds really weird, but it works. And it does make your hair smells really nice and fresh as well. All you need to do is pop some lemon juice in your hair; braid your hair and sit out in the sun for a couple of hours. You will get your hair really gorgeous, natural, sun-kissed highlights.
d. Hack Four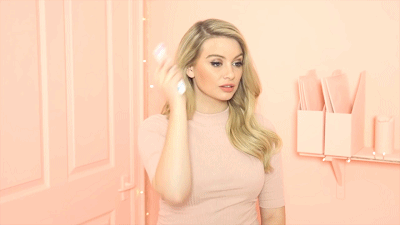 This hack again is a classic but it really works. And I have heard that Kim Kardashian's hair stylist uses this as well. So it is good enough for Kim. It is good enough for us. That's spraying hairspray on a toothbrush or a makeup brush to smooth down any flyaway. It is so easy to do and it really works. Much better than combing things.
e. Hack Five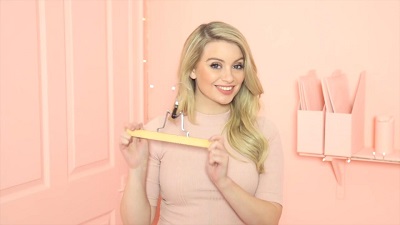 This hack is for all my girls out there who love wearing hair extensions. And I do this with clip in hair extensions all the time. And rather than styling them on your head, you style them either clipped on a hanger or popped inside a drawer. It is really easy and would save you so much time.
f. Hack Six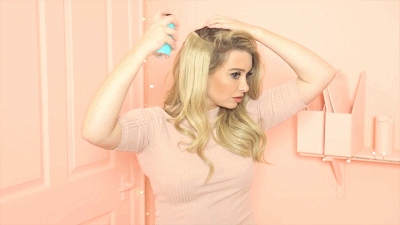 Another hack for your hair extensions is using a root touch up spray to spray the top of the weft. This works like a dream. It makes the weft so much easier to conceal and if like me, your roots come through really quickly or if you have got highed hair, they just make them look so natural.
g. Hack Seven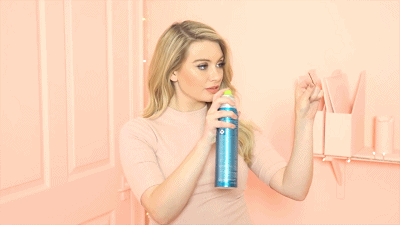 If you have got freshly washed hair or if your hair is really nice and soft and silky, you might find your bobby pins slip out when you style your hair. Whereas, if you spray your bobby pins with a little bit of hairspray before you pop them in your hair, this will give them complete staying power and they won't budge.
h. Hack Eight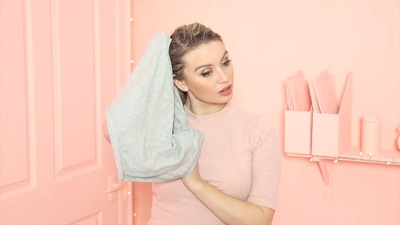 After washing my hair, my first instinct is to grab a towel and towel dry my hair. But stop! You don't want to do this. I have learned recently that your hair is much more prone to breakage and damage when it is wet. So what you going to do is let your hair air dry for as long as possible or instead of using the towel to towel dry your hair, use a cotton t-shirt instead. The fibers in this are much softer and they won't kind of making your hair frizzy or break or anything like that.
There you have it guys. That is my hair hack bible for you. I hope you enjoy it. And I hope you have a go at all the hacks. And if there are any other hacks that you know of that I have not mentioned, pop them in the comments below because this is a two-way street. We help each other out.
If you have any new good hair hacks, please leave your hacks at blog comment area, or send an email to our customer service: [email protected]. We would send some free gifts to you. JC Hair Factory is one of best wholesale hair extensions suppliers in China for more than 15 years. Our mission is make everyone could afford a beautiful and natural hair extensions with no financial burden. Welcome !!!
Related products
Related Posts