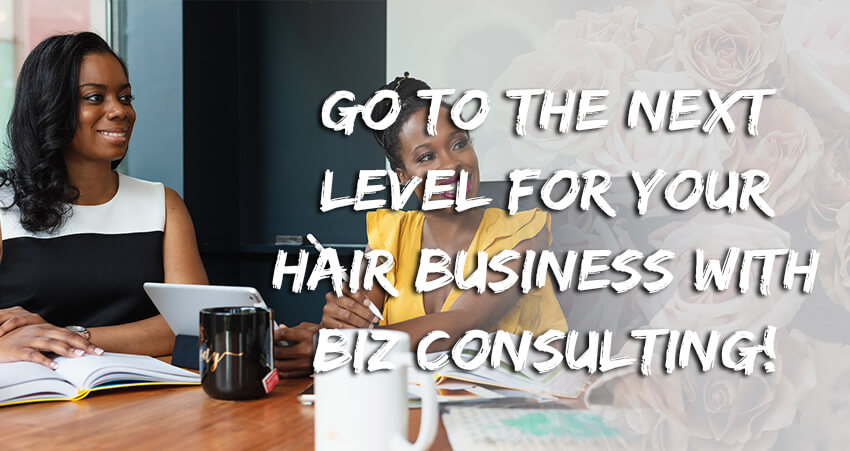 Go To The Next Level For Your Hair Business With Biz Consulting!
Posted By: Karalyn Johnson
Imagine if you want to sell virgin hair, what is the important thing before starting a hair business? Open hair company? Create a brand? So you can see there are lots of questions for a business beginner. This makes business consulting very important. But maybe some people still don't know how to consult for a business, today let's show some skills to make you go to the next level in your business with hair business consulting.
The importance of hair business consulting
Thinking about the questions maybe meet when running the hair business, and seek the solutions in advance, can make you avoid a lot of unnecessary trouble. The most obvious point is saving your time and money. If you start without any professional knowledge about running a business, even don't know anything about hair, then you will find you gain nothing after spending a lot of money and time.
Besides, you may get some new ideas after the consulting. I'd like to communicate with others, I always get new thoughts after the chatting, especially after a deep communication with a counselor.
How to hire the right business consultant
There are many consulting experts on the market, they provide professional consulting service, if you have no experience of how to find a reliable counselor, there are three questions that you should ask a business consultant before you heir them.
What is your process of identifying what my business need.
With this question the consultant can recognize that a lot of you don't really know your business needs and so you look for consulting and then you look at sort of the stuff that they have out there, and then you say well, that sounds really good and then you hire them only to find that program or what they're doing is not really an exact fit, so in the intake process, there should be a learning experience, we call it an uncover session in our world that really takes you through a couple of questions and then we get on the phone and then I learn about what it is that your business really needs in order then to find the right program for your business.
Who is your most typical and most successful clients.
Sometimes that is because certain coaches or consultants have a specially so somebody might be specialized in stem, somebody might be specialized in restaurants and food distribution. I have learned that especially in food so food is not my specialty because food you need to know about food distribution, about how to get distribution. I'm more interested in hair business, and I'm more willing to guide people on their virgin hair and mink lashes business line.
When I work with you what of which are we going to be doing together and what of which do I have to by myself.
What I mean by that is very simple. Sometimes people believe that they have sort of a done-for-you program, which means that they tell you what's wrong, and then you and your team go and you fix it or it is that the consultant is helping you to figure out what the issue is, and then it's your job and your team's job to step into action to devise the plan and then to actually execute the plan, so within that there's so many different variables that you want to know exactly when you hire a business growth consultant what it is that it's expected from you. Some of our clients that work with me privately you know do the VIP day and then they figure out what needs to be done, they go off, they do something and then they come back and there are certain parts of the plan that then need to be worked on together, so that is really critical, so I hope this helps you in finding the idea of business growth consultant's for your business.
Business consulting with JC Hair Factory
As a factory based wholesale virgin hair and mink lash vendors in China for more than 20 years, JC Hair Factory is not only supplying quality virgin hair, but also having rich experience in running a hair business. If you are a hair business beginner, I really recommend consulting with them before you starting a business. They would tell you something that other hair suppliers won't tell you, and allow you to build your own hair brand easily. If you have any other questions, please feel free to contact us directly. Welcome!