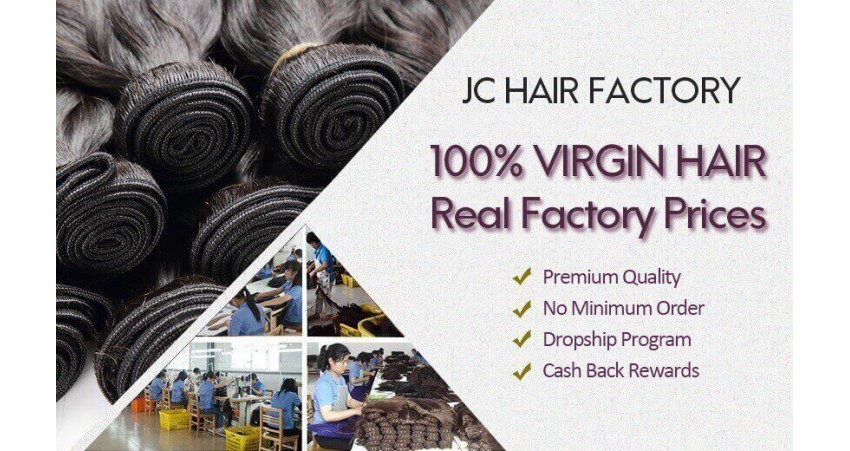 How To Find A Good Virgin Hair Vendor!
Posted By: Kate Rodrigues
Finding some good wholesale hair vendors is the first and foremost step to start a hair business. Some reliable and long-term hair vendors could help you build up the foundation to grow your hair business. One thing you should keep in mind is always has more than one hair vendors on hand like what if something fails with the vendor you have. You can easily turn to another one. However, it is a headache when it comes to finding a new hair vendor. How to find a good virgin hair vendor. Here are 4 ways.
a. Google
The first and the most trusted way is Google. Tens of billions of people all over the world use Google every day. It is a user-friendly search engine, which would show the best-matched result for what people are looking for. If you are looking for Brazilian hair, Google Brazilian hair vendors or Google wholesale Brazilian hair. If you are looking for virgin hair, then Google wholesale virgin hair or virgin hair vendors. Google result would show exactly what you are looking for. Type everything you like in Google and you would find it in the result. Make a list and compare which one is from hair factory directly and would be your hair vendor.
b. YouTube
YouTube is the second biggest and informative search engine behind Google, on which we would say you could find everything you want. Also, YouTube becomes a good way to find vendors. I was just on YouTube the other day and I type in hair vendors or I type in Indian hair vendors or anything Peruvian hair. I saw a bunch of the hair companies. I am here in the United States but I start seeing vendors. Vendors with their number and website on it and you can contact the hair vendors through Email, Phone, WhatsApp, etc.
c. Instagram
Instagram is another big way to find vendors. Thousands of hair factories and hair companies sell hair on the platform. Hashtag! Hashtag virgin hair; Hashtag wholesale hair. Just hashtag everything and you would find the perfect hair vendors. A good hair vendor on Instagram should be active which updates new photos or videos regularly. Another is a prompt DM response. You can find their website, their phone number, their WhatsApp in the bio.
d. Pinterest
The other way is Pinterest. Pinterest has a lot of hair vendors on them. Don't be afraid to click the videos of the vendors who are selling hair. It doesn't have to all cute or anything like that. We mean it should show what their products look like; What the factory look like; How their products are processed. All the thing looks like a real hair factory, not a person. If you see a nice vendor or whatever nice hair, talk to them. Vendors love to talk to you. Believe me that they want to talk to you rather than you talk to them. If you just put it out, hey, I want to sell hair, they are gonna come like flies. Note some hair distributors you are interested in and make the best choice.
No matter which platform you find your hair vendors, please make sure you test their hair out before making large order quantity. Also, we recommend that find at least 2 hair vendors just in case there is something wrong with one supplier like in the holiday.
Related products
Related Posts