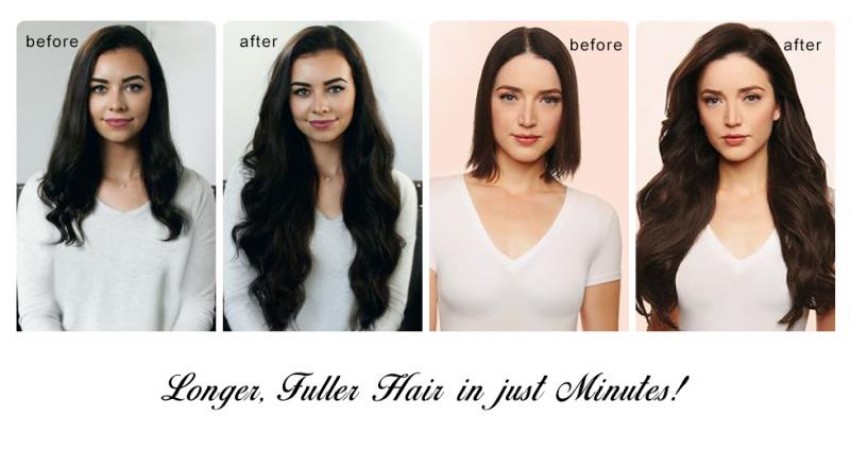 How To Install Clip In Hair Extensions
Posted By: Julie Morris
Clip in hair extensions become the most popular hair extensions for its convenient installing. It is very easy to help ladies get thicker and longer hair even your own hair is thin and short in a few minutes. With clip in extensions, you could get any color you like without damaging your own hair. More importantly, similar to tape in hair extensions, clip in hair extensions can be wear by oneself and with any technological tools. The difference is that you do not worry about the tape would not stick and the hair would be shedding after few weeks. In this article we are going to teach you how to install clip in hair extensions.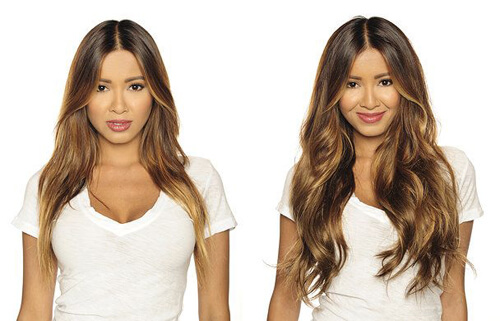 Usually, one pack clip in hair extensions is 100 gram on the market, with 7 pcs set hair, 9 pcs set or 11 pcs set, but the most common is 9 pcs set. If you think the hair is not enough for a full head, you can order a custom clip in hair package from a reliable
hair vendor
or
hair store
online.
The few tools you need to prepare is one pack of clip-ins (if you like light hair, 100 gram is enough, but if you like full hair, 160 gram even 220 gram is also available) that match your hair, a rat-tail comb, and a clip to fix the hair.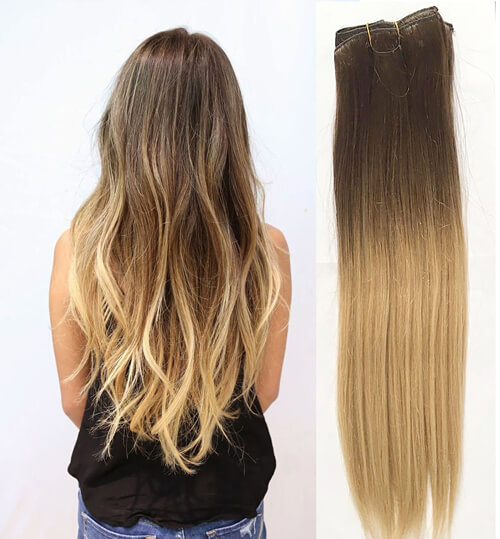 a. Comb the hair piece with finger
The right hand holding the top of the clip in hair extensions, and the left hand finger insert into the hairpiece to comb it from top to bottom. Our suggestions are don't use brush to comb the hair to avoid hair damaging, the softer you comb, the softer hair you will wear. And if the hair had tangle, feel free to use the brush.
b. Press down the clips

Close upon both ends of the clip with your light and left hand's thumb and forefinger, then upward the clip gently. It just like open the normal clips. These two steps are the preparations for hair extensions wearing.
c. Install clip in hair extensions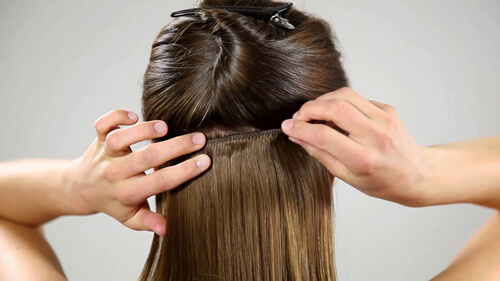 There are a few wefts for one package clip in hair extensions with different sizes, usually have 1 clip weft, 2 clips weft, 3 clips weft, 4 clips weft and so on. Then how we should start?
Before the installing, one necessary thing you need to do is brushing your own hair to avoid any tangling.
1. Find the center of your head, it's about at the same level with your ear. Brush the hair on the top of your head then use the fixed clip to nip the hair, take a 3 clips weft to install on the center of your head. The right way is from up to down insert the clip-ins to the hair roots. Now the first set was finished.
2. Put down some hair that you clip on the top before and fixes the extra hair again, then take the other 3 clips or 4 clips weft to install on, make sure the hair extensions you blend is natural. Use this method to install the extra 3 clips and 4 clips wefts. And when it's no way to add the hair extensions it's the time to put all the hair down.
3. Now the rest of this pack is 1 clip and 2 clips wefts, I think they would be better to install on the side of your head, in a word, the over of your each ear.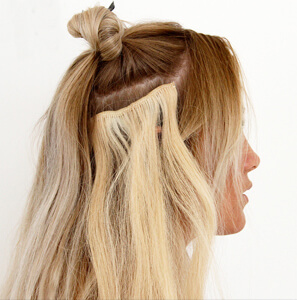 Tips: Please make sure the clips are inserted into the hair roots tightly, and don't forget to blend clip in hair extensions to your natural hair.
d. Check your installing
Put all your hair down and comb your hair with finger lightly to make sure the hair is no tangling, and all the clips are covered. That is the whole steps for the installing.
It seems that it is not easy for clip in hair extensions installing before you read this blog, but you would find that it just take few minutes after you know well with the steps. If you have any further suggestion on how to install clip in hair extensions, please leave your comments on this blog or contact JC Hair Factory. We are willing to share everything we know to you.
JC Hair Factory
is one of best factory based
hair vendors
and
hair suppliers
in China for more than 15 years. Welcome clients all over the world!
Related products
Related Posts