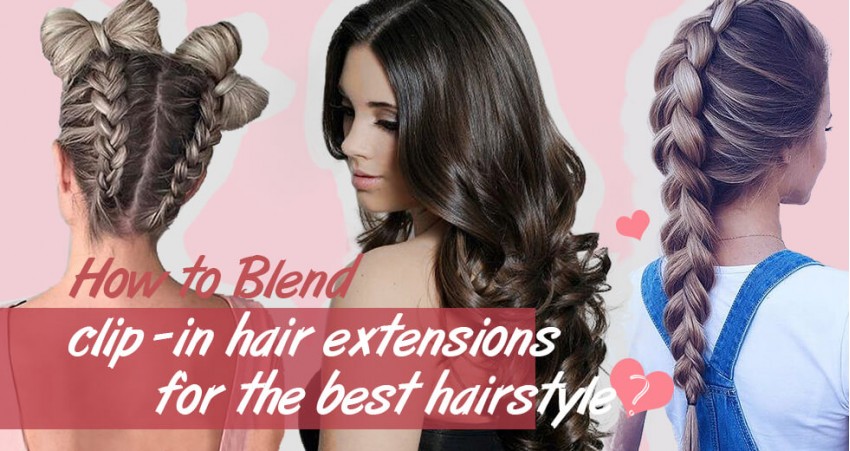 How To Blend Clip In Hair Extensions For Best Hairstyle
Posted By: Julie Morris
Clip in hair extensions will be the most appropriate option. If you want to add volume, length, or change hairstyles, but don't want to install a sew in hair bundles or human hair wigs. What is the clip in hair extensions? As the name suggests, clip the extensions in and remove at your leisure without cutting threads or using clumps of glue.
With the clip-ins, you can have endless options with regard to the styles, like body wave hair, and when you want to have an elegant look, you can wear clip in hair extensions the next day. The key point is how to blend clip in hair extensions for the best hairstyle.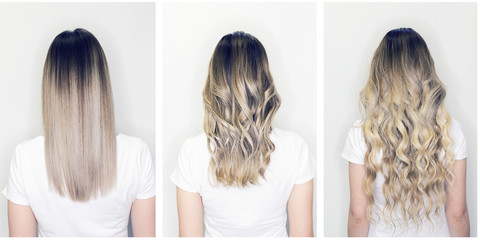 After choosing your clip ins, what is the next?
The clip ins are a very continent that makes them desirable for women, regardless of the hair texture. However, you must make sure that they blend effortlessly, no matter what style you choose to wear. Here are some ways to let your clip in hair extensions are as natural as possible.
Solid base
It's essential to have a solid foundation for your extensions. The foundation braid should be secure. If not, your hair will not able to lay properly and will not ensure a natural and flawless look. Just like sew in hair extensions, your clip in hair extensions can't be properly placed if the foundations are not stable or stable enough for the weft to swing.
By making sure your base is secure, you will not only help the hair stay as flat as possible for the blending, but you also make sure your hair is not pulled and pulled out of the clips. Nobody wants to deal with hair damage or breaking of their extensions.
Hidden your clips
Create what's called a "safe zone" in your head when you have determined where to put your clip ins. The security zone will be a place in your hair, either towards the center or the end. It is where you will have to secure the clips so that no one else can see them. It means they are well hidden. Having a safety zone is essential for any every clip ins that you decide to blend.
Hair type fitness
It's very fun to be experiencing with extensions, you like the thrill of moving from one style to another in a few days. However, in order to make your hair as natural as possible, you should choose clip in hair extensions which match your hair type. If you have fine hair, make sure you get straight, silky extensions. If your hair is kinky or curly, make sure you get the pattern that fits your curls. Thus, once the hairstyle is finished, the extensions seem to grow directly from your scalp. Here is the clip in human hair extensions that may fit your hair type: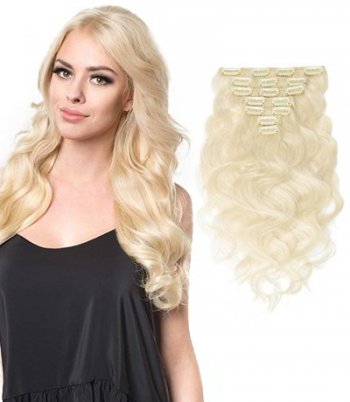 Right clip in pieces
Clip in extensions is various and colorful. It may be tempting to use each of them, you will not all need it.
The pieces you choose will depend on two things. Firstly, the exact appearance you are looking. Secondly, the size of your head. For smaller heads, you'll use fewer clip-ins, and for larger heads, you'll need more clip ins to make sure there's no space between the extensions.
Besides, if you try to adapt too many clips, on your head at one point, you run the risk of seeing the tracks stick and being visible to all, we do not want it.

Layers
Once you have chosen your textures and the hair pieces you will use, it's time to clip in your hair!
It is the most exciting part of the process because in this part, you will see your hair come to life. Once you have secured the hair extensions and are placed at your convenience, a good tip is to layer the extensions.
To layer the extensions can help you be able to provide a more realistic appearance of the volume. It can also help to make a big difference, especially if your hair is already stacked.
This effect will help you more popular with your extensions!
Style your extensions
Style your extensions is a good way to blend your hair. No matter what style or texture you have, the right design will help you maneuver your hair to eliminate and blend. If you wear curly extensions, make sure that you add moisture and hair straightening to ensure fullness and hide the frames.
Do a simple wash when styling your curly hair and go routine to define your curls, or you can stretch them or use rods to manipulate the curls.

If you are wearing straight or wavy extensions, make sure the wefts are flat and there are no humps can be seen in your hair and aren't visible. Also, be sure to use a thermal protector if you want to use extra heat on your extensions.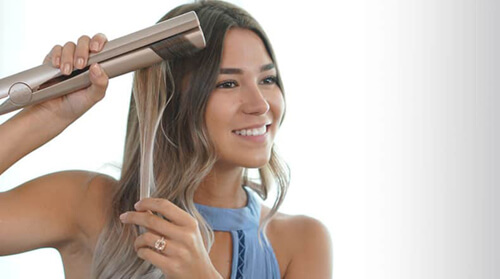 Rock your clip in extensions

It's not so comfortable and practical when wearing extensions.
When your clip-ins are perfectly styled, and you have successfully blended your hair with them, you will be ready to rock your hairstyle.
Everything needs to be cared for, the clip-ins as well. Take good care of your
hair extensions
or wigs, you could reuse them multiple times if you care more about them.
Related products
Related Posts