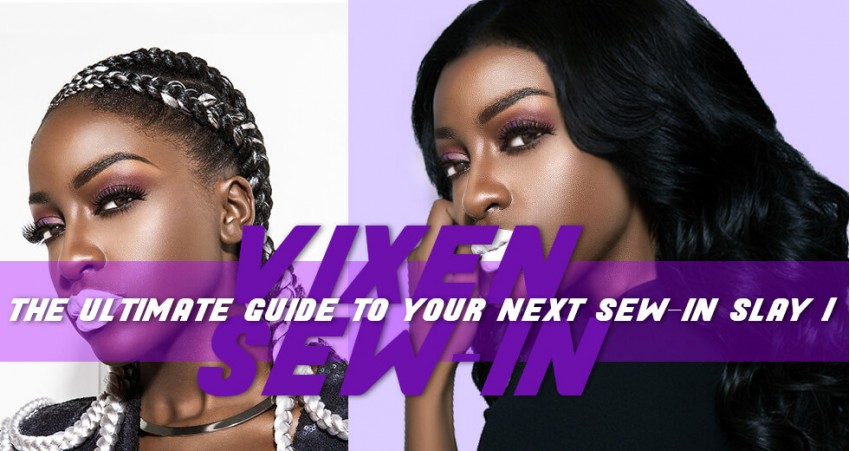 Vixen Sew In | The Ultimate Guide To Your Next Sew In Slay
Posted By: Julie Morris
Lots of ladies may know of vixen sew in years ago, it is not so popular nowadays, but it's still a great texture among black ladies. Most of them don't know how to make a sew in hairstyle even though they have looked through many tutorials on YouTube. Today we are going to talk about vixen sew in, the ultimate guide to your next sew in slay.
What Is A Vixen Sew In
A vixen sew in means your hair is parted into four quadrants, then braid each quadrant. With a vixen sew in, you could wear your sew in human hair bundles easily. What vixen sew-in different from traditional sew-in hair weave is the method of braiding? Others maybe braid the hair all back, or just on one side. So vixen sew-in looks natural and lasting longer time than traditional sew in hair weave. More importantly, you could wear any style of hair with a vixen sew-in.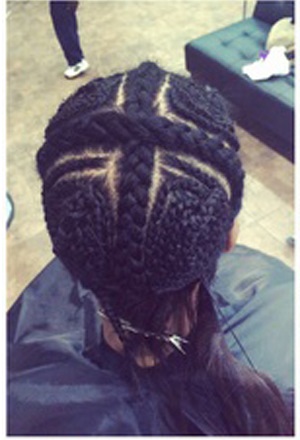 The Pros And Cons Of Vixen Sew In
Pros:
a. Natural looking - Since the vixen sew in is clinging to your scalp when you wear your hair extensions, they also close to your scalp as well as possible, so it looks very natural than other sew-in methods.
b. Supporting multiple hairstyles - The vixen sew in is a universal method that you could make lots of hairstyles with it, like wearing a bun, whatever the bun is on the top or back, and you could also wear a ponytail, even braids with your ponytail.
c. Easy maintaining - A traditional sew in is difficult to maintain because of its braid patterns, but with a vixen sew in, your own hair and scalp has taken part into 4 units, more skin exposes in the air when you remove your lace front wig or full lace wig, so it's easy to wash and maintain.
Cons:
As everything has two sides, the disadvantages of vixen sew-in also can't be ignored. Firstly, vixen sew-in won't fits everyone, the lady who with damaged hair usually don't suggest vixen sew-in. Secondly, in order to part the hair into 4 sections, you have to leave out lots of hair and let them around your head, this will cause the damage of the hair. More importantly, you must cut the weft when you make a vixen sew-in weave, the cutting maybe lead to shedding. I think you don't want to cut since you pay a lot to get the hair.
How To Do A Vixen Sew In Step By Step
I know the vixen sew in weave is difficult for most of the ladies who try this method the first time, but I'm sure you will full in love with doing something by yourself if you finish the vixen sew-in with patience. Are you ready to make a vixen sew in now?
a. Brushing your hair into a medium part, then partying extra hair out on each side of this middle part style and put it in a loose braid.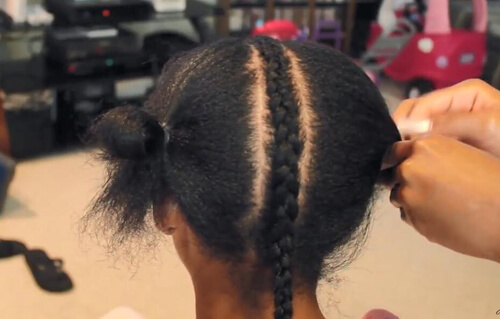 b. Parting one side of hair into the middle, and do the same thing with another side, then you could see your hair has been parting in the front and the back of the head.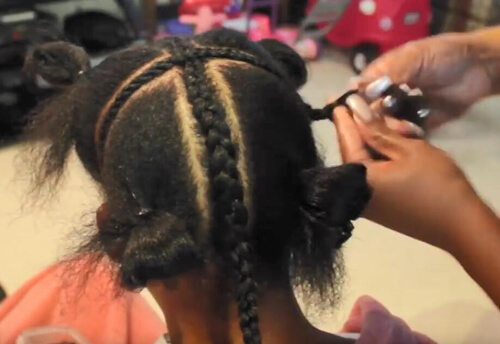 c. Using the extra hair to put a loose braid same to the first step but opposite direction, so now your hair has been part into four individual sections.
d. Starting to braid down each section, the right way to braid is braiding small and neat, and make sure each braid is a circle.
e. Sewing down the end of each braid. This step will help you avoid using rubber bands and things that might like to break off your hair and it's benefit for you to take care of the end of the braids.
f. Put a hairnet into the vixen sew-in, the hairnet can avoid raveling when you wash your hair.
Tips: Make sure the hairnet is close to the vixen sew-in as well as possible.
Now a nice vixen sew in install was finished, it's time to take the bundle of hair starting with the longest bundle first and lay the flat sewing the first track under your first braid.
After sewing your total human hair weave, I'm sure you will very happy with your new and natural sew-in weave, and then you could make different hairstyles based on your love. Let's enjoy some hairstyles with vixen sew-in at the ends of this blog.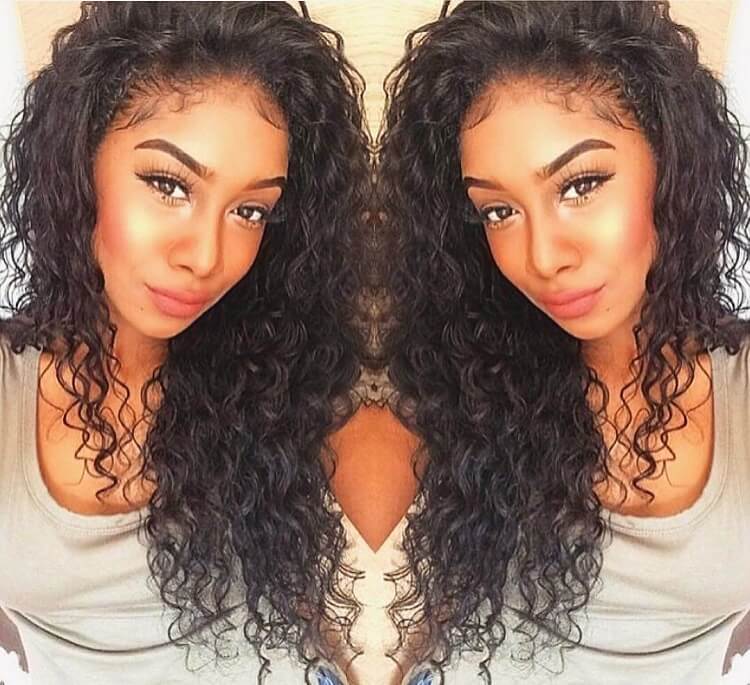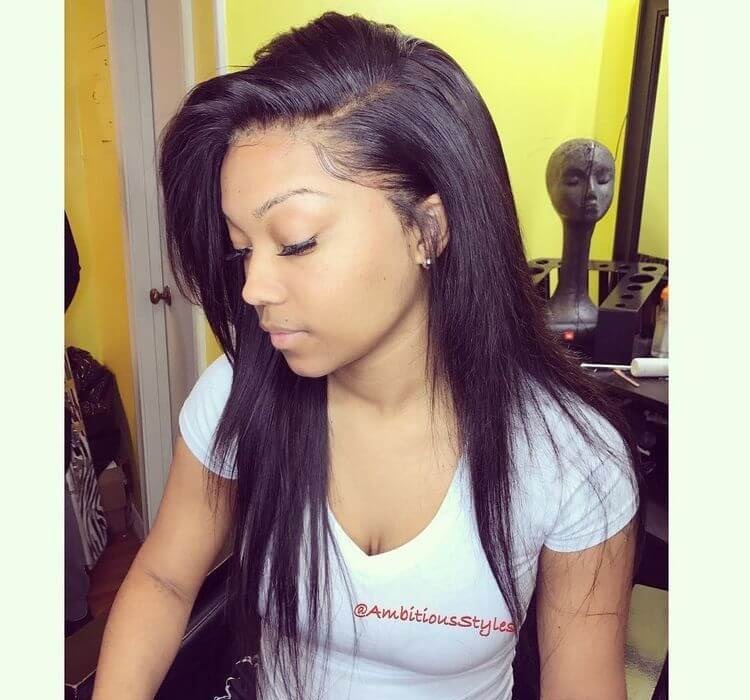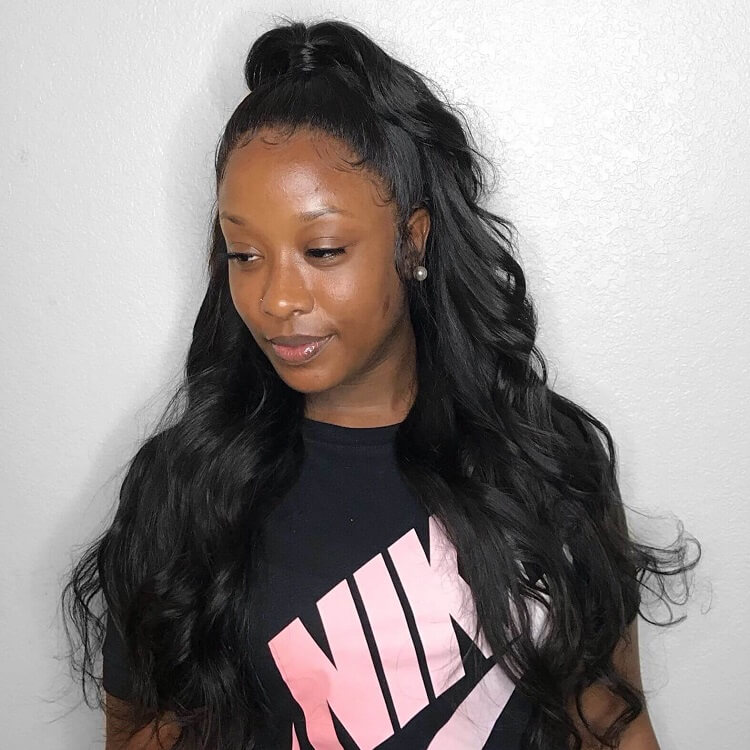 Related products
Related Posts