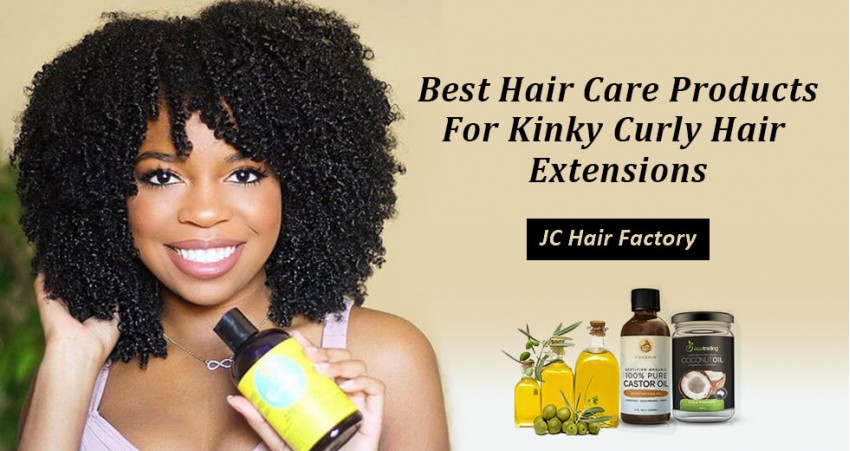 Best Hair Care Products For Kinky Curly Hair Extensions
Posted By: Marcella Whyte
Every woman who loves curly style should know that kinky curly hair is one of the difficult hair styles for hair care. But anyway we must recognize that kinky curly hair extensions are becoming more and more popular.
If you are wild about traveling Instagram to search pictures for hair extensions, I'm sure you will see lots of kinky curly style, particularly short kinky curly like shoulder-length. According to the statistics with our website, more ladies like full volume hair, so they would like to buy 3 or 4 hair bundles with lace frontal to make lace front wigs. On the other hand, kinky curly looks more full than straight hair extensions, so buy kinky curly human hair wigs also very common.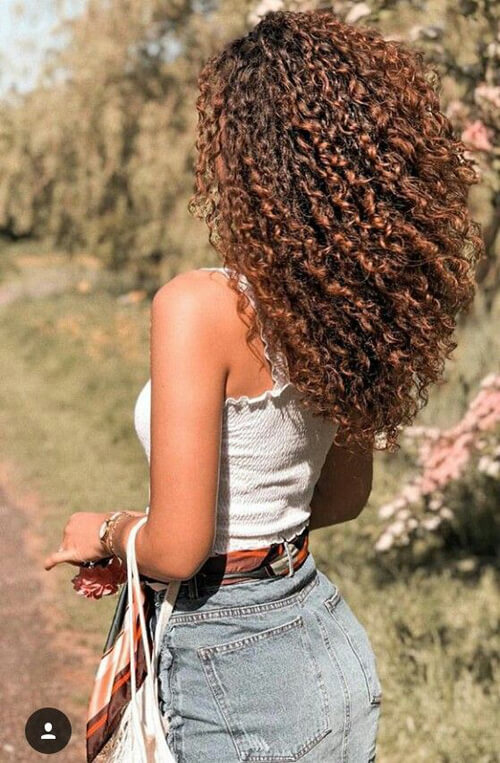 But as you can see kinky curly is very small curly, so if you get your favorite kinky curly hair extensions, please use professional methods to maintain your hair. And on a good horse properly, high quality kinky curly hair extensions need best hair care products. So today let's focus on the best hair care products for kinky curly hair extensions.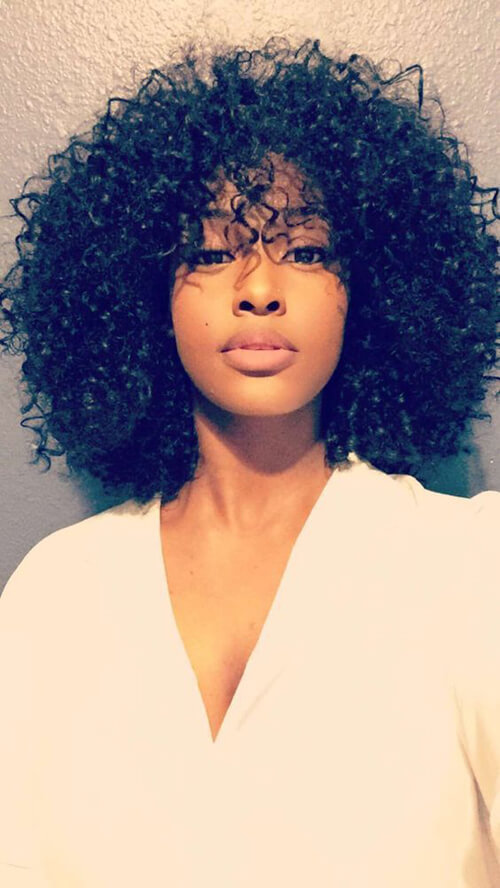 The first thing you need to do is moisture.
It isn't difficult to imagine the hair will tangle if less of moisture, not to speak of the very tight curly and the hair extensions have already left the scalp so have lost the nutrition from the scalp.
So the most important thing you need to do is moisture, here hair care products for moisture:
Shea Moisture Coconut & Hibiscus Curl & Shine Shampoo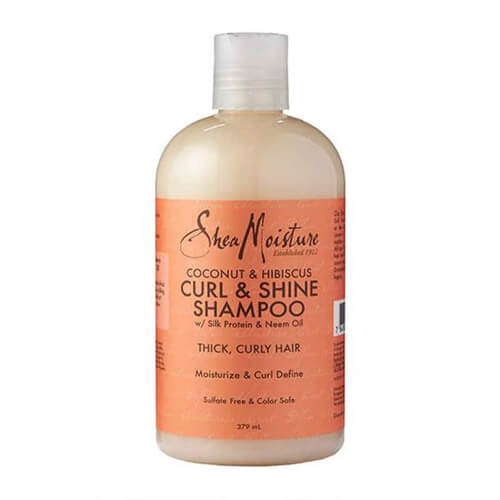 This shampoo is very friendly for kinky curly style, it not only helps save the curly style but helps shine and smooth.
And this hair care product without sulfate, it's healthy and natural organic that can protect your hair extensions against heat and chemical damage.
By the way, this shampoo carries fresh coconut's smell, and this brand's curly care set is safe for your dry hair.
Unite 7 Seconds Leave-In Conditioner.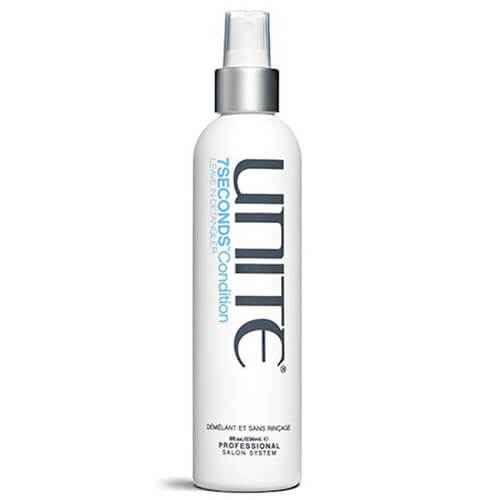 This is a conditioner that many hairstylists have recommended, also free of SLS/SLES Sulfate. As the sulfate is the arch-criminal for extra hair dry and fragile, so avoid sulfate is benefit for restoring moisture.
The conditioner can be used twice or 3 times a week, helps your kinky curly hair extensions look like new hair.
Deep Condition treatment - Arvazallia Hydrating Argan Oil Hair Mask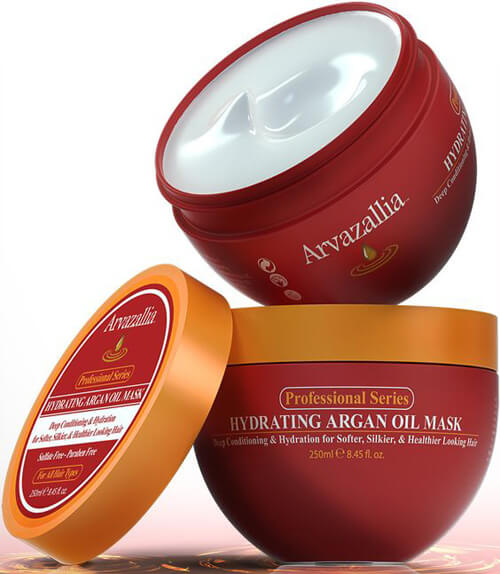 Apply some this deep conditioner to your kinky curly hair weave after washing hair absolutely, use your finger pulp to massage your hair gently 5-15 minutes, then use a brush to part your hair weave up toward the weft. This step helps reduce hair shedding.
Arvazallia Hydrating Argan Oil Hair Mask is the killer of hair dry, and tangle, and the friend of deep moisture.
Vernon François Overnight Repair Treatment Oils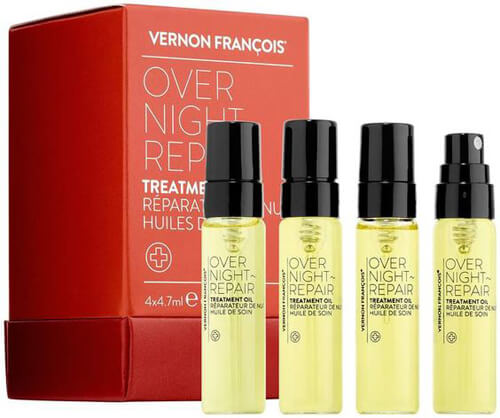 Oil is perfect for moisture, but everything doesn't need too much.
This treatment contains kinds of oil, includes sweet almond oil and argan oil, which play a role with extra hair dry.
Don't worry about your hair will become heavy, the treatment oils are lightweight hair care products, non-greasy, and very easy for absorbing.
Bumble and Bumble, BB Curl pre style.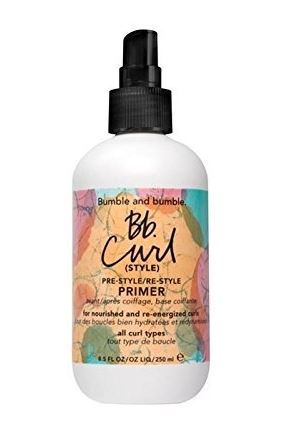 As a tight curly hair style, keep the curly also very important.
It is better if you don't use the comb to brush the curly, apply this BB Curl to your hair, then use your finger to brush the curly carefully, then you could find your kinky curly keeps very well.
All the hair care products for kinky curly I recommended in this blog is my user experience, now I share them with every fashionable lady, let's enjoy kinky curly hair extensions! Welcome to JC Hair Factory, we offer best quality wholesale Brazilian hair products to worldwide markets at competitive factory prices. If you have any questions or inquires, please feel free to contact us directly! Welcome!
Related products
Related Posts