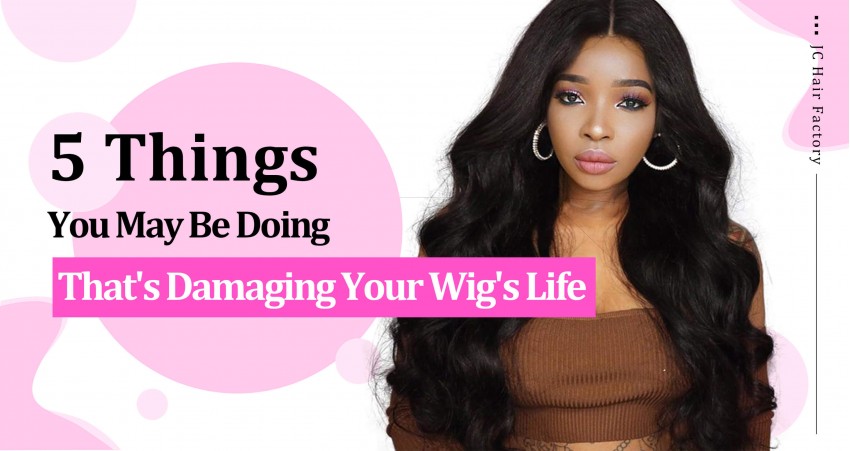 5 Things You May Do That Is Damaging Your Wigs Life
Posted By: Kate Rodrigues
Wigs are playing a more and more important role in our daily life and a natural beautiful wig can make every woman look charming. Human hair wigs and
human hair extensions
are two good choices if you want to make yourself look different without having a lasting changing your hair. But if you don't take care of your wigs properly, no matter they are lace front wigs, full lace wigs or 360 lace frontal wigs, it will make you look embarrassed. So the maintenance and care of the wig also very important. Today I will share some misconceptions about the hair care and maintenance. Maybe you are doing that's damaging your wig's life.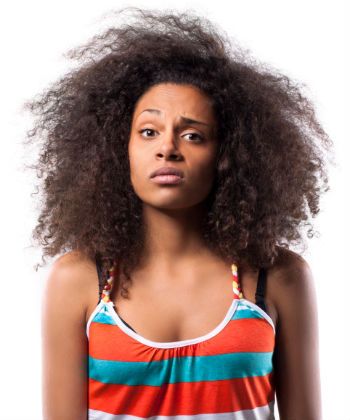 Types of wigs
There are many kinds of wigs on the market, which are commonly used in human hair or synthetic hair.

Human hair wigs are made by100% real human hair that cut directly from one donor. In generally human hair is the best quality. This kind of hair is stronger and thicker, You can iron, dye, do the hairstyle whatever you want. It can last a long time with the proper care.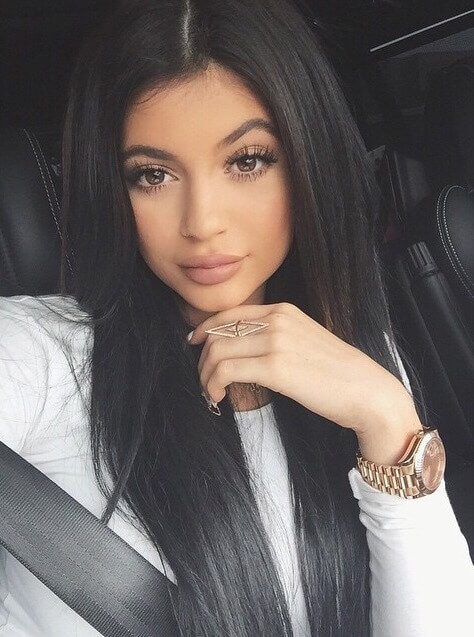 This characteristic of human hair wigs decides that its price is higher than that of chemical fibers or mixed fibers, but with JC Hair Factory, we never play any figure games with our customers. Our prices are affordable for every customer.
Synthetic hair wigs are made from all kinds of synthetic hair, this kind of hair can create any crazy color whatever you want and it can keep style and color better. It can last 3 months to 6 months according to your take care. Synthetic hair is a little harder than the human hair so synthetic hair usually can't happen to tangle. So synthetic hair is much cheaper than human hair.
Now I will share the misconceptions about maintenance with this two kinds of wigs.
Misconceptions In Wig Care
a. Choosing the wrong shampoo and conditioner will damage your wig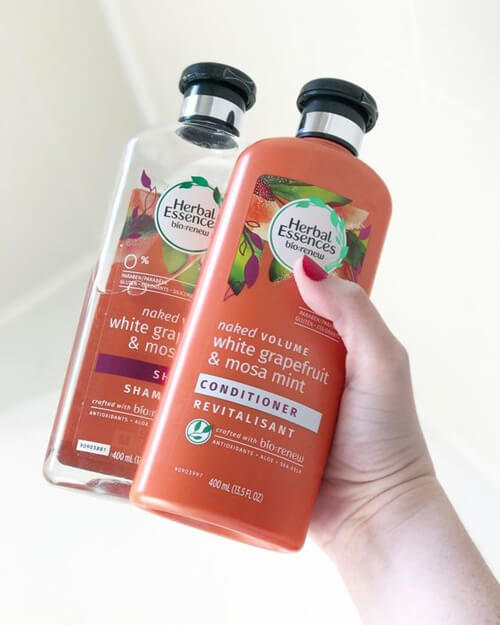 We all know that using shampoo and conditioner to clean and protect your wigs is the most normal way to take care of the wigs, but those containing chemicals shampoo and conditioner not only harm your wigs, but also affect your health, so we suggest that we must choose natural shampoo and conditioner to reduce damage to the wig, or even to ourselves.
b. Incorrect cleaning way will damage your wig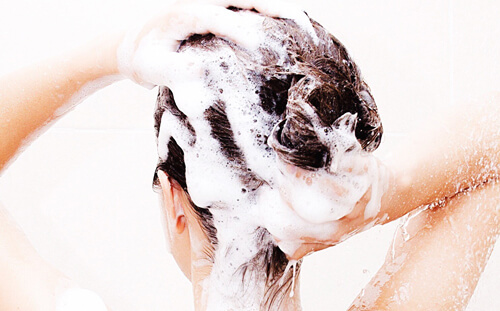 When you are cleaning wigs please don't very rough scrub, especially with wavy wigs and curly wigs, if you rub cleaning, curly wigs or wavy wigs will be tangling and shedding, damage the wig obviously. The right way is you should clean up with a wide tooth comb and brush it again carefully, and with a curly human hair wig, you can just comb the hair with your fingers. Your patience on the wig, it will make you very surprise.
c. Frequent cleaning will damage your wig
With our own hair, we can wash about 2-3 twice per week. But if you wash your wigs frequently, it will increase the wear and tear of the wigs, and the lifespan of wigs will be short, we do not recommend do this, the best cleaning cycle is 15-20 days. Also give ourselves a relief time.
d. Incorrect storage will damage your wig
When we don't wear the wigs , we can't put it casually. We should put it on a wig rack, which helps to keep the shape and style of the wig and is convenient for us to wear it next time. Put the wig in a cool place and do not expose it to the sun for a long time, especially chemical wig.
e. Frequently perming and dying will damage your wig as well
Maybe women love all kinds of colors and styles and try many different things with their wigs. But thinking about this: your hair will be damaged if you perm and dye your own hair, why can't damage your wigs? So frequent perming and dying can do large damage to the wigs and shorten their wig life. Normally 20-30 days you can try to change your appearance by changing the style or dyeing wigs. This is also a routine aesthetic cycle.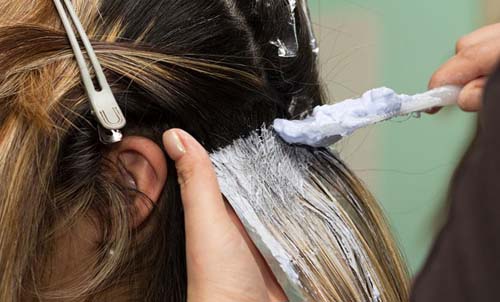 The two kinds of wig care methods are mostly the same, but synthetic hair should pay attention to one thing is not to encounter high temperature mean synthetic hair can't be hot perm, it is easy to melt.

Have you ever doing these 5 things may be damaging your wig's life? If yes, please stop doing them! If you have a better comments or have other questions, please leave a message in the comments section below or send an email to our Customer Service: [email protected] to let us know. As one of the best hair vendors and hair suppliers in China for more than 15 years, we are willing to share anything about hair with you guys. Welcome!
Related products
Related Posts