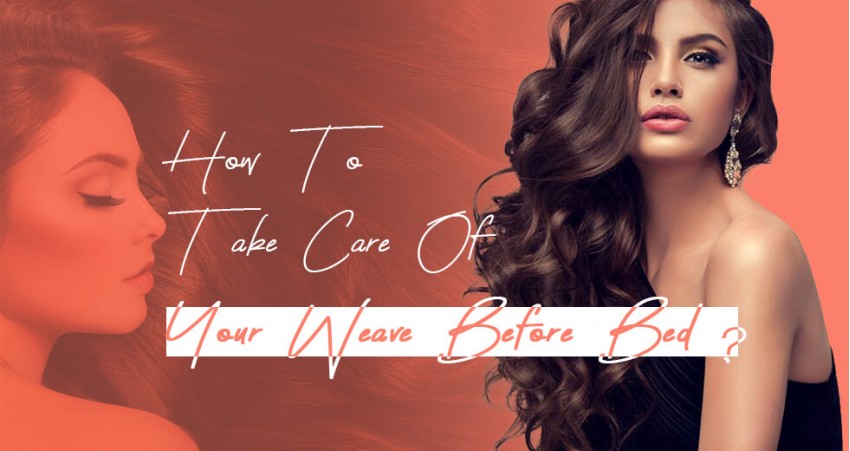 How To Take Care Of Human Hair Weave Before Bed
Posted By: Kate Rodrigues
Do you have the following experience, you just woke up from a sweet dream in the morning and started your nice day, when you stood the front of the mirror, you saw a woman with disordered hair. If your answer is "yes", would it might drive you mad? And have you thought what caused this problem? Don't doubt it's because can't sleep with hair extensions, it's very safe. It's just because your human hair weave without careful maintain at night. How to take care of human hair weave before bed? In this article we are going to talk more about this topic. It will help your weave last long and save your money.
Straight Hair
As we all know, it's difficult to keep the straight hair silky straight all time. Unless the hair weave after special straighten process can keep the hair straight for a long time, but we don't suggest, because after the process, your weave is hard to do other styles. So the best way is to wear a "scarf", at first please prepare a bottle of oil treatment, a paddle brush, several poppy pins, and a piece of scarf.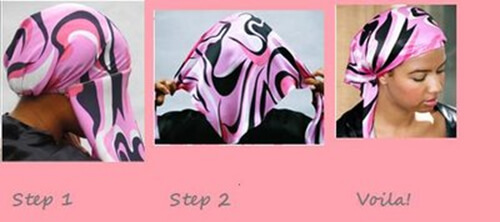 a. Choose a type of oil treatment. The oil treatment you may use will get your hair looking nice, smooth. Take a drop of oil treatment in your hand and dab at the hair, then run your fingers through your hair until you fell the hair is very smooth.
b. Use a paddle brush to brush through the hair, and get it as slick as possible.
c. Put the hair behind your ear on each side. Next wrap one side around your head, in the process I'd like to suggest you brush the hair one more time, then use a poppy pin to fix the hair, in order to make sure the secure, you could pin it to the braid pattern. Do the other side the same thing.
d. Use a scarf run around your head.
Now you could sleep without anxiety! In this way when you weak up in the morning, take off the scarf and pins, then you can see your hair is smooth as usual. Just brush it lightly you can go out.
Curly Hair
Curly hair weave especially kinky curly hair is very easy to tangle if you sleep without any maintenance. Dam the conditioner to your curly hair evenly, then put your hair into a "pineapple", the tools is same at taking care of the straight hair.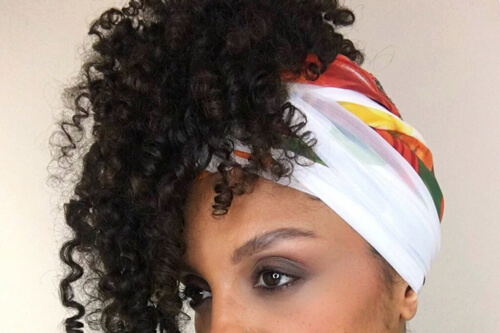 a. Gather all the hair into a high ponytail on your forehead.
b. Use a clip to get the ponytail to leave your face out.
c. Use poppy pins to fix the flying hair at the back.
d. Wrap your hair with a scarf along the ponytail, then put all the curls into the scarf.
When you take off the scarf in the next morning, the intact curl is amazing!
Wavy Hair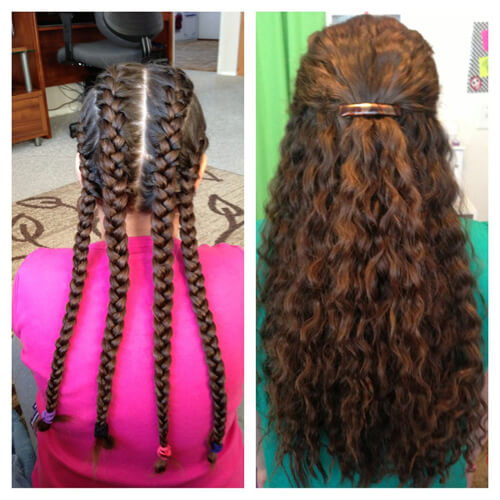 Keep a wavy hair is easier. Take part your hair into two sections, if your wavy is loose, like loose wave hair, body wave hair, just braid each section; If your wavy is deep, like the deep wave hair, I'd like to suggest more braids.
In the morning, use the curlers burned to treat your hair and dam some conditioner, your wavy still with a beautiful style!
No matter your human hair weave is straight, curly or wavy, there are some tips to take care of your weave before bed:
a. Brush your hair carefully every day to avoid tangling.
b. Choose suitable hair conditioner and leave in conditioner every night. Like your weave is curly, it's better to use a curly-safe conditioner.
c. Braid your weave before sleeping.
d. Dry your hair absolutely before bed, never sleeping with wet hair.
The nighttime hair maintain is very important for extending your weave's span life, I hope the above tips benefit your weave care. If you have any comments or questions, please feel free to contact us directly.
Related products
Related Posts